Confession time: I am an Etsy addict. I love the thrill of discovering new and unique jewelry items and "meeting" the artists behind the creations. In May I stumbled upon a newly-opened shop --
LowcountryEclectic
, specializing in Essential Oil Diffuser Necklaces. But what first caught my eye were the fun and funky fairy tale themed charm necklaces.
We all know I LOVE fairy tales, and I'll admit now to having a charm bracelet addiction -- and charm necklaces are only a natural extension of that, am I right? *wink* Since discovering LowcountryEclectic, I've purchased two charm necklaces:
Cinderella (I ADORE how this necklace references the traditional story, with the beautiful pearl disc featuring the tree that houses the spirit of Cinderella's mother):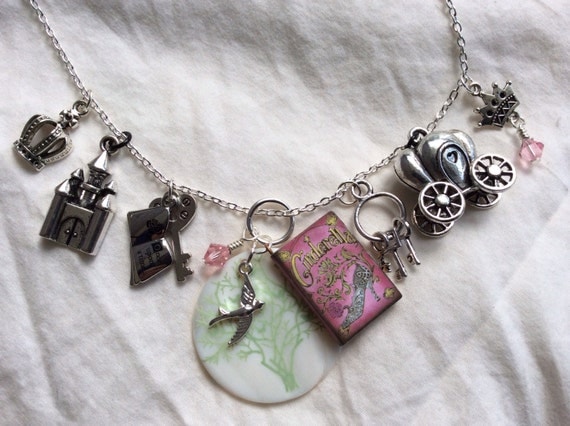 Snow White (the working hourglass charm is a favorite!):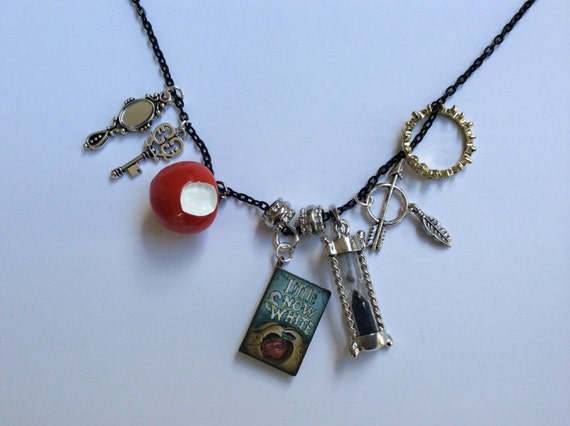 While these charm necklaces are not currently featured in the shop, Amanda is FABULOUS about answering questions and keeping one posted on the possibility of a similar, new listing -- making each charm necklace created wonderfully unique!
I would be remiss when highlighting this shop if I didn't discuss their specialty -- diffuser necklaces. I was a bit nervous about these, if I'm honest, since I have suffered from allergies for most of my life and can be VERY sensitive to various scents and perfumes. When I mentioned wanting to spotlight LowcountryEclectic on my blog, Amanda offered to send a
Diffuser Necklace for review
: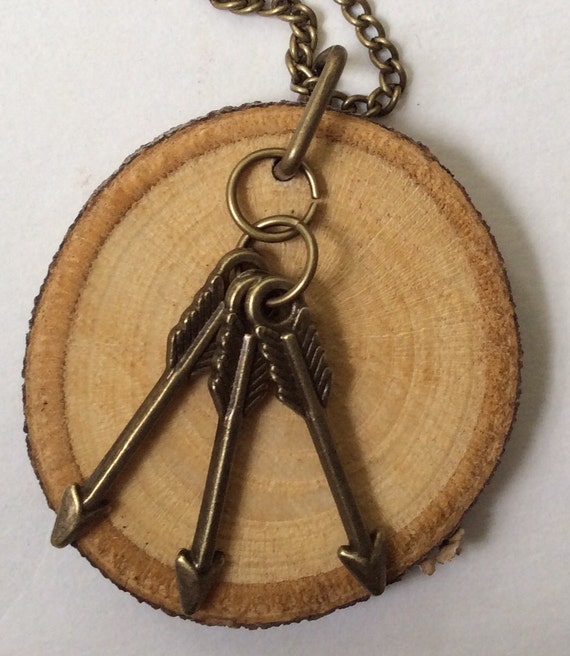 This shop offers a
veritable wealth of designs
, so there is sure to be one to suit your personal style preference. Coming off the recent conclusion of
Once Upon a Time
's third season, I was still on a bit of a Robin Hood kick, so I was thrilled to receive this arrow-themed design.
These necklaces offer a striking and functional design. The locally-harvested wooden disks are wonderfully absorbent, and hold fragrance well without ever being overpowering. The shop offers three essential oil blends:
Headache Relief Blend: Peppermint, Eucalyptus, and Lavender (I was concerned about the lavender scent, but found it to be very subtle)
Tidal Fusion Blend: Lavender, Rosemary, Eucalyptus, Spearmint, and Clove
Four Thieves Blend: Clove, Cinnamon, Eucalyptus, Lemon, and Rosemary
The shop's prices are so reasonable and orders ship fast, free, and well-packaged. If you're interested in any of their available items, Amanda kindly created a coupon code good through July 15, 2014: RUTHROCKS25, good for 25% off your purchase. I can't recommend this shop highly enough -- they are committed to customer satisfaction, eager to answer any questions one may have, and their "functional" jewelry are gorgeous, individualistic miniature works of art. Enjoy!